For pet owners, owning guardian gear strollers can make life simple. People may want to put pets that are hurt or old in a stroller, but you can also use it simply because you do not want the pet to get muddy.
Recently, I came across a stroller that stood out from the crowd, because it has been designed for both dogs and cats. Today, I am going to tell you what I found out about the Guardian Gear Sprinter EXT II Stroller for dogs and cats.
Specifications:
Stroller Dimensions: 35″L x 21 1/2″W x 42 1/4″H
Folded Dimensions: 20″L x 12.5″W x 5.5″H
Pet Cabin Dimensions: 21″ L x 13″W x 12″H
Maximum Weight Limit: 25 Lbs
Product Weight: 21.34 Lbs
A Smooth Ride
When you are pushing your dog or cat around, you don't want to stress them out with a bumpy ride. The Guardian Gear Sprinter EXT II pet stroller for dogs and cats offers a smooth ride – this is the reason many pet owners are choosing this stroller.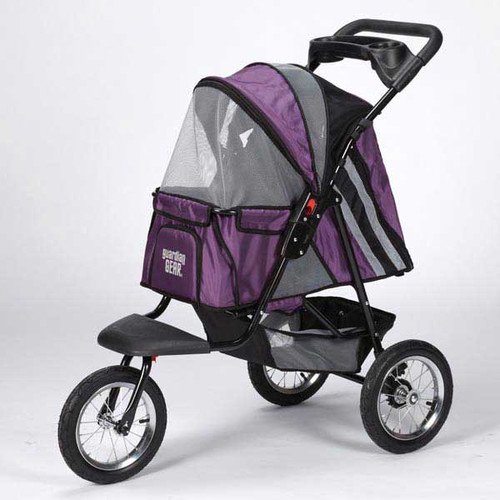 The wheels are made of durable rubber, making for a fun, yet smooth ride.
Well Ventilated
When you're out and about with your pet in the stroller, you want something that is well ventilated. This stroller right here has a mesh panel covering the stroller body, making for great ventilation.
Great for Power Walking
If you enjoy going out for a nice power walk and would like to take your pet with you, this stroller would be great.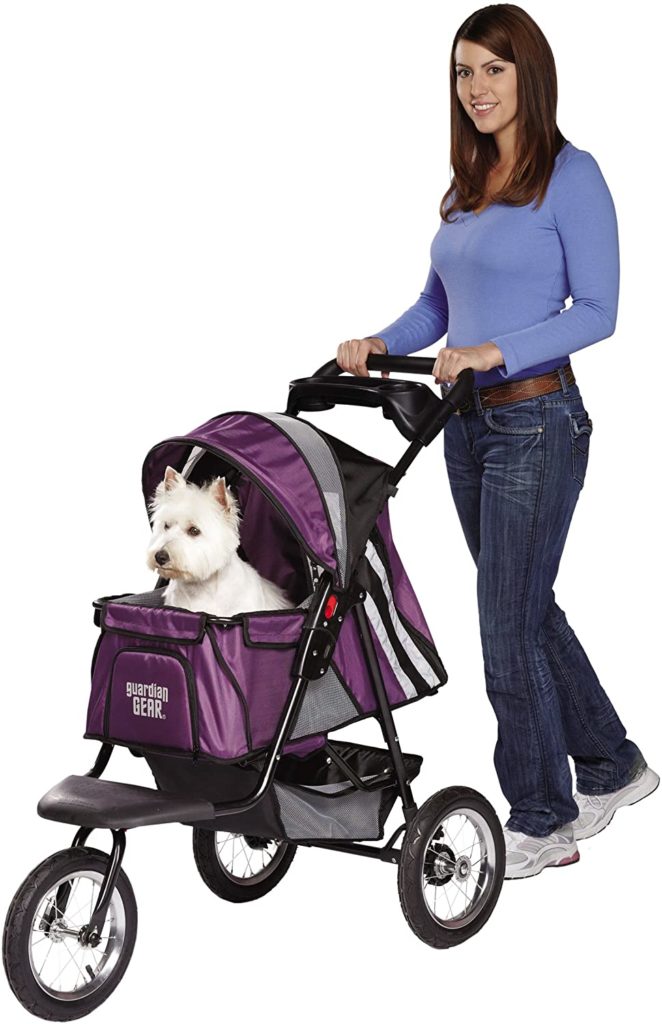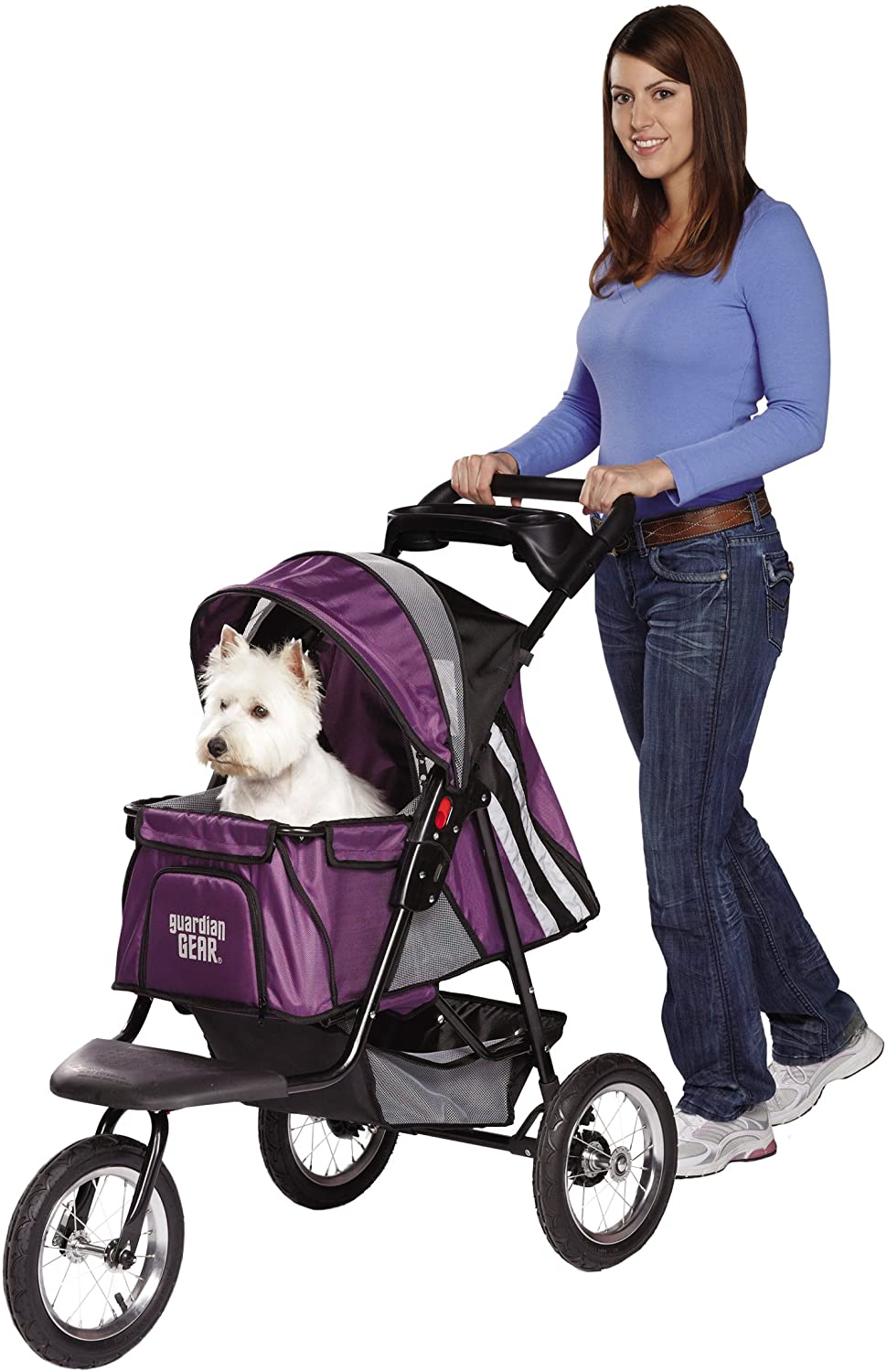 Take note – it is not recommended for jogging, because the wheels may shake. However, it is great for power walking.
Easy to Store
No one wants to stand in a parking lot and hassle with a stroller that is hard to fold up. When it's all said and done and it is time to put this stroller up, you can easily fold it for storage.
Easy to Care for
The stroller is fairly easy to care for. You can clean it with a damp cloth.
Additional Features
The Guardian Gear Sprinter EXT II Stroller has a large zippered top opening, making it easy to get to your pet.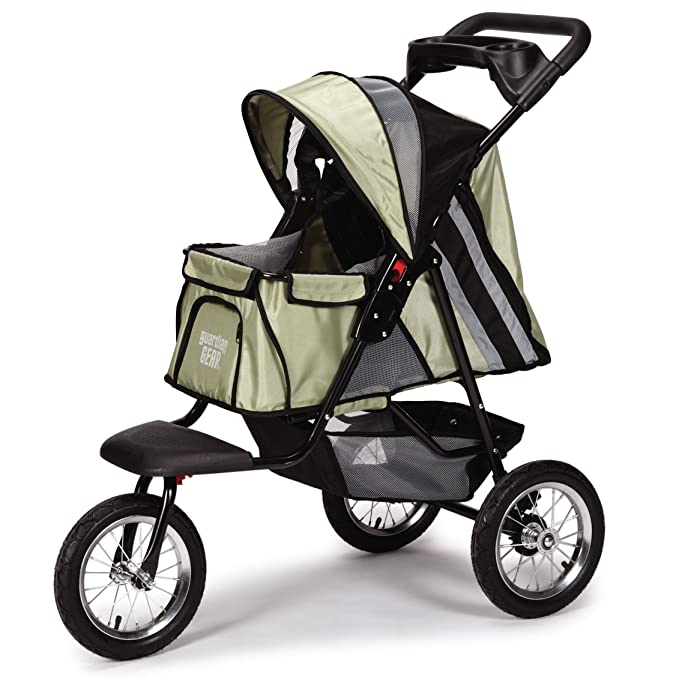 It also has a removable interior bad and two secure collar clips. Also, it has a cup holder.
Customer Reviews Of Pet Stroller
At the time of writing this, there were a total of 40 customer reviews giving the stroller 4.4 out of 5 stars. Although there were a few complaints posted, the first was regarding the front wheel wobble when in the swivel position. The only other complaint was because the stroller was missing a small item on delivery. Other than that, there were very few complaints.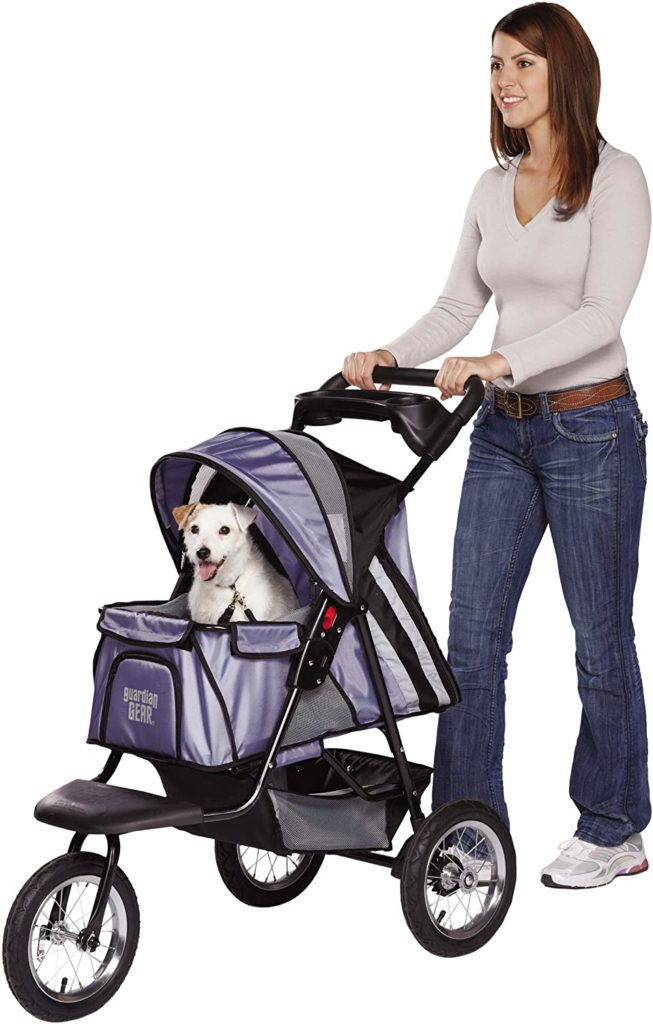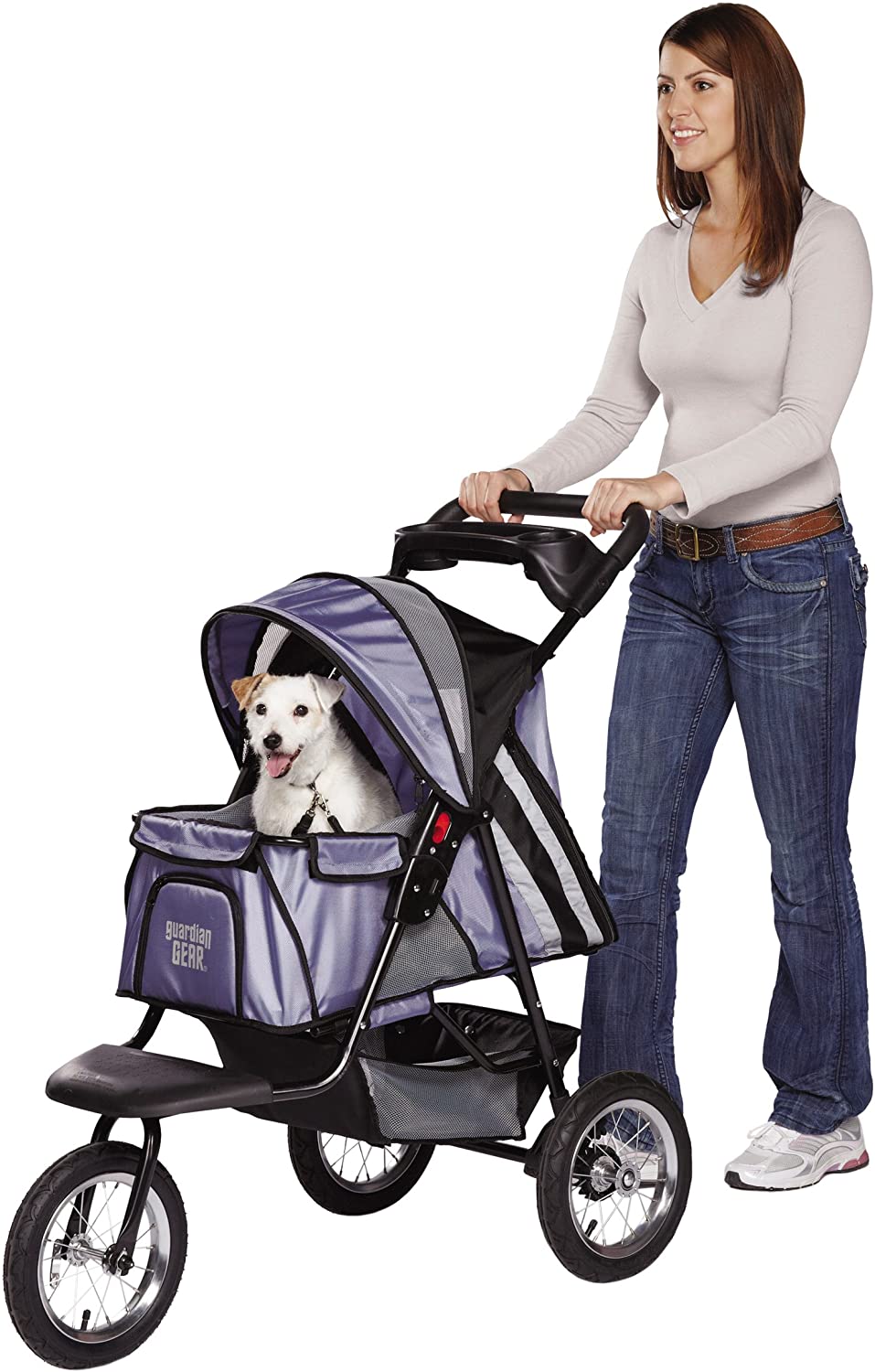 In fact, many people are pleased with the stroller. One customer stated, "this is a superior product," while another stated, "This is perfect for my dog. I love this stroller. It's even easy to store." Obviously, customers are happy with this stroller.
In conclusion, the Guardian Gear Sprinter EXT II Stroller for dogs and cats is a great option if you are looking for a stroller that's made of high quality materials, is comfortable, and easy to store.